You are here
Pony Up Parking Lots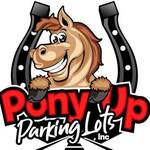 City:
Tacoma
Kent
Seattle
Granite Falls
Description:
We are a group of highly motivated individuals with a great deal of industry experience in varied backgrounds of finance and business management, project management, and estimating. From a technical standpoint, we were trained by one of the best, and combining that knowledge with our innovation, empathy and creativity, we strive to offer the best service available.
We take pride in delivering an amazing product, using the best materials available, and treating our customers with the utmost respect. To us, this means communicating flawlessly, turning around bids quickly, outperforming our competitors and ultimately making our property managers, general contractors and HOA board members look great to their customer.
We are proud to be a DRUG FREE company who also puts a high value on safety training!