You are here
American Enviromental Service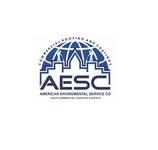 City:
Richmond
Norfolk
Chesapeake
Description:
American Enviromental Service is one of the best roofing companies in Richmond, Virginia. We provide the best commercial roof repair and replacement services. We have 20 years of roofing experience and have worked on all big and small projects from small office buildings to large hospitals, warehouses and shopping centers.
American Enviromental Service is a commercial roofing company in Virginia. We offer a wide range of services including general roof repairs, replacing or updating the water-resistant coating layer protecting your roof and overseeing a complete roof replacement.
American Enviromental Service is your commercial roofing expert. The owners are highly trained professionals who specialize in commercial roof repair/ replacement and the highest quality roof coating systems.
For more in depth information about Commercial Roofing Service please visit the site : https://www.commercialroofingnow.com/